I've gotten some questions as to how I finish off my friendship bracelets and how I wear them. It's really easy and here's a quick tutorial: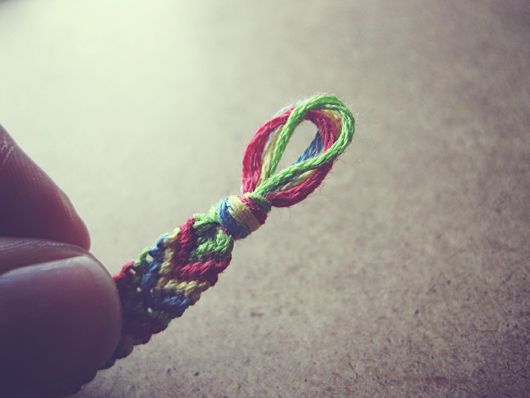 When my bracelets are as long as I want them to be, I braid the strings in to two braids and tie a knot like below:
When you put it on your wrist, put one of the braids through the loop.

And tie the two braids in a knot.


And that's it!
(yes I have hair on my arms. ^.^)
I also like to use them as bookmarks. =)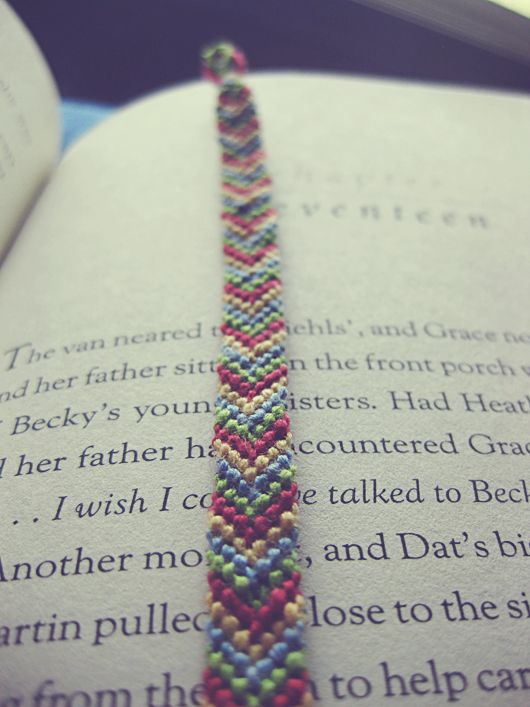 I'm kinda addicted to making these. =P